What is Surinder Singh route?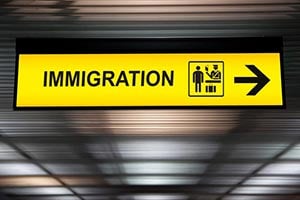 The EU law Surinder Singh route gave family members of British citizens a chance to bypass domestic law, with its minimum income requirements, English tests and other onerous criteria. If the British citizen could show that they had exercised their free movement rights in another EU country (for example by working or being self-employed for a period), their family members could re-enter the UK with them under EU law.
Background: attempts to scupper Surinder Singh 
The government has always had a bee in its bonnet about Surinder Singh cases. As time went on, the Home Office made it more and more difficult for people to use the Surinder Singh route by introducing requirements which were clearly unlawful. For example, you had to show you transferred your "centre of life" to the EU country you moved to, and the British citizen had to show they were a "qualified person" for the purposes of
EU free movement law
after coming back to the UK. 
In September 2019, nearly six years after the centre of life test came into force, the Upper Tribunal found the test to be incompatible with EU law. The HK case picks apart another of these unlawful requirements, the supposed need for the British citizen to show they were a qualified person on their return. 
No need to be a "qualified person"
The tribunal said that if the British citizen was required to be a qualified person, it would:
 [deter] a person from leaving their Member State of nationality to work elsewhere by denying them the certainty of belong able to continue living with close relatives following their return.
Forcing someone to work or be otherwise economically active might put them off exercising their free movement rights, which would be a breach of EU law. The tribunal derived a lot of assistance from the decision of the Court of Justice of the European Union in Case C-291/05 Eind, which said: 
That deterrent effect would also derive simply from the prospect, for that same national, of not being able, on returning to his Member State of origin, to continue living together with close relatives, a way of life which may have come into being in the host Member State as a result of marriage or family reunification.

Barriers to family reunification are therefore liable to undermine the right to free movement which the nationals of the Member States have under Community law, as the right of a Community worker to return to the Member State of which he is a national cannot be considered to be a purely internal matter.
It's a pity this case didn't come out a few years ago. Whilst it is a great result, the reality is, like other Upper Tribunal cases on Surinder Singh, it comes far too late to actually be useful for most people in this situation.
Limited practical value
The vast majority of people who entered or had a right to reside under the Surinder Singh route will now be eligible to apply for pre-settled or settled status under Appendix EU. With Appendix EU, British citizens are no longer required to show they are a "qualified person". It requires the Home Office to consider whether a person met the requirements of regulation 9 of the EEA Regulations "regardless of whether in the UK the qualifying British citizen was a qualified person under regulation 6". I can't actually think of a reason where a person might still make a Surinder Singh application under the EEA Regulations, as opposed to an application under Appendix EU.
Source: https://www.freemovement.org.uk/surinder-singh-qualified-person/